Southern Regional Centre (SRC), Bengaluru
The Southern Regional Centre of ICHR, opened in 1998, has successfully completed 25 years of its establishment. The Regional Centre is satisfactorily serving the academic community since its establishment.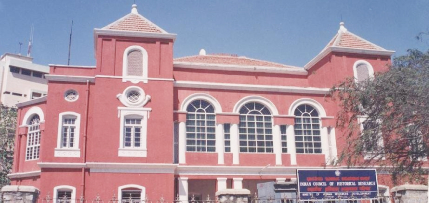 To assist the Council in the organization of its academic programmes within the Southern Region and to provide documentation and library services, the Southern Regional Centre was established on 6th February 1998 and was inaugurated by Sri. S.R. Bommai, Union Minister for Human Resources Development, Govt. of India. During the last few years , the SRC has grown into a fine and exceedingly useful institution. In fact, the SRC Library has now been recognised as one of the best and most developed historical research library in Bangalore.SRC has developed close links with scholars in the region as well as elsewhere through various academic activities such as seminars, conferences, workshops and participation in various historical congresses. An Advisory Committee consisting of eminent historians has been constituted for advising the Centre on the planning and development of its programmes.
Present time the monitoring officer of the Southern Regional Centre (SRC), Bengaluru is Dr. Vinod Kumar A.D. (Research).
Address
ICHR SRC, Old Law College Building, Near Mysore Bank Circle, 1 Palace Road, Bengaluru-560009